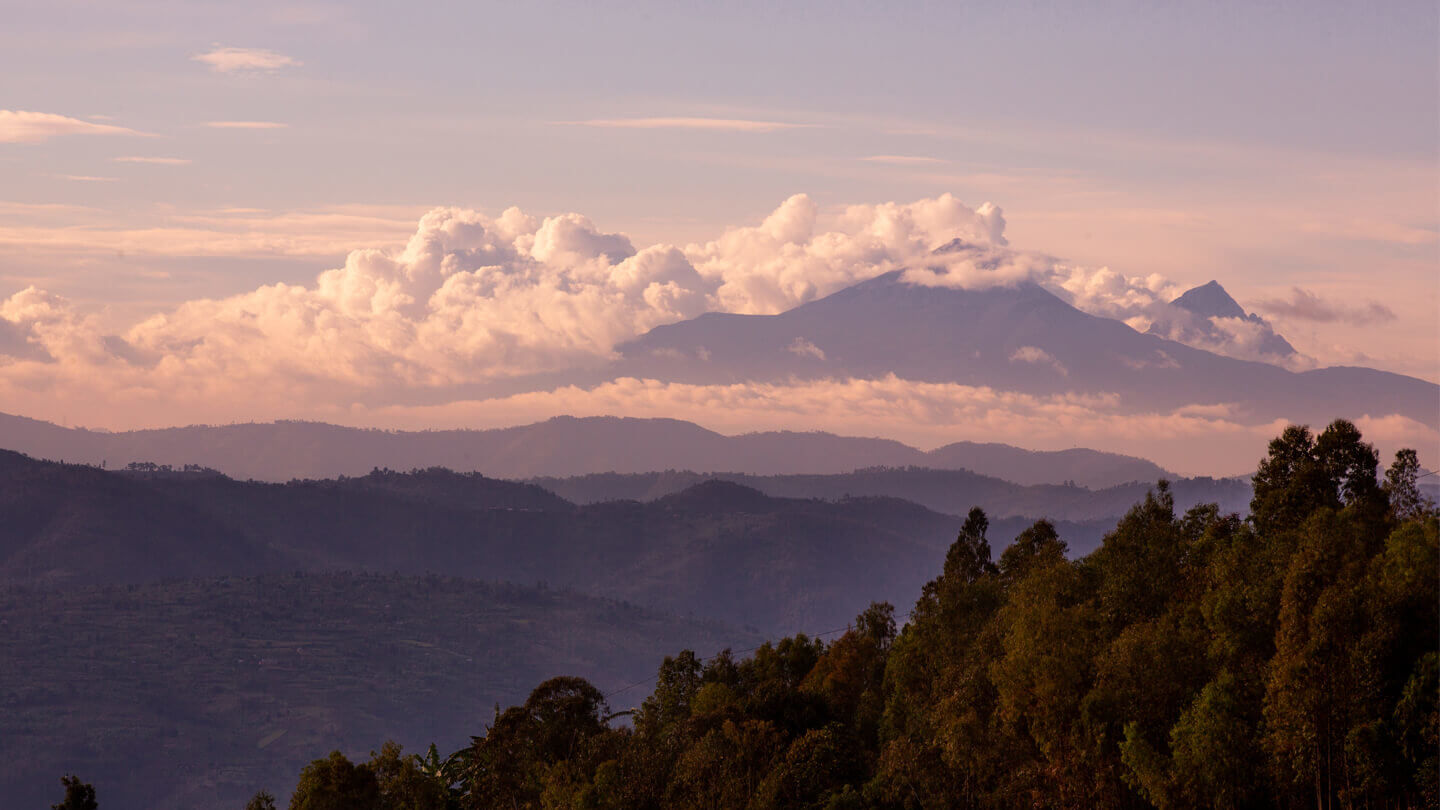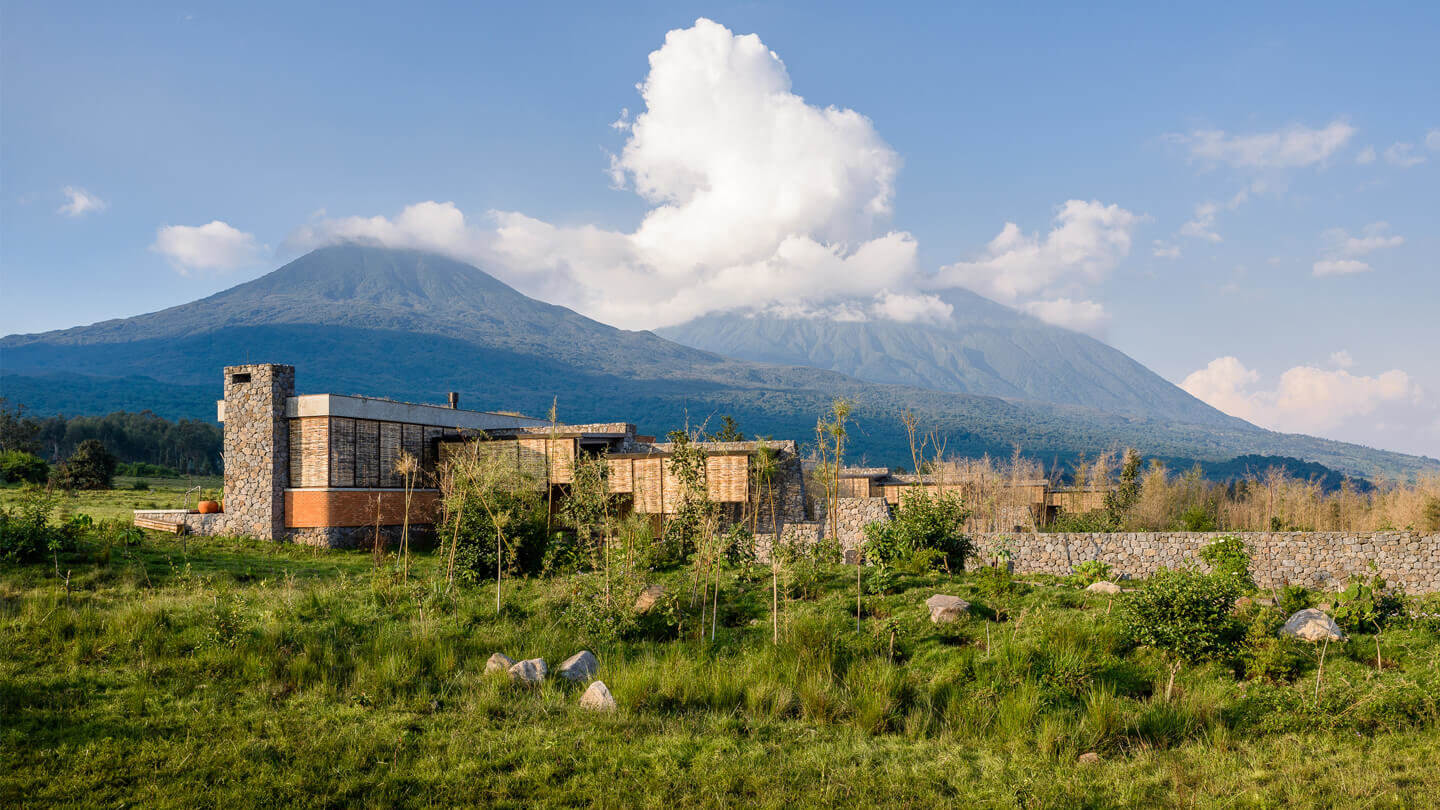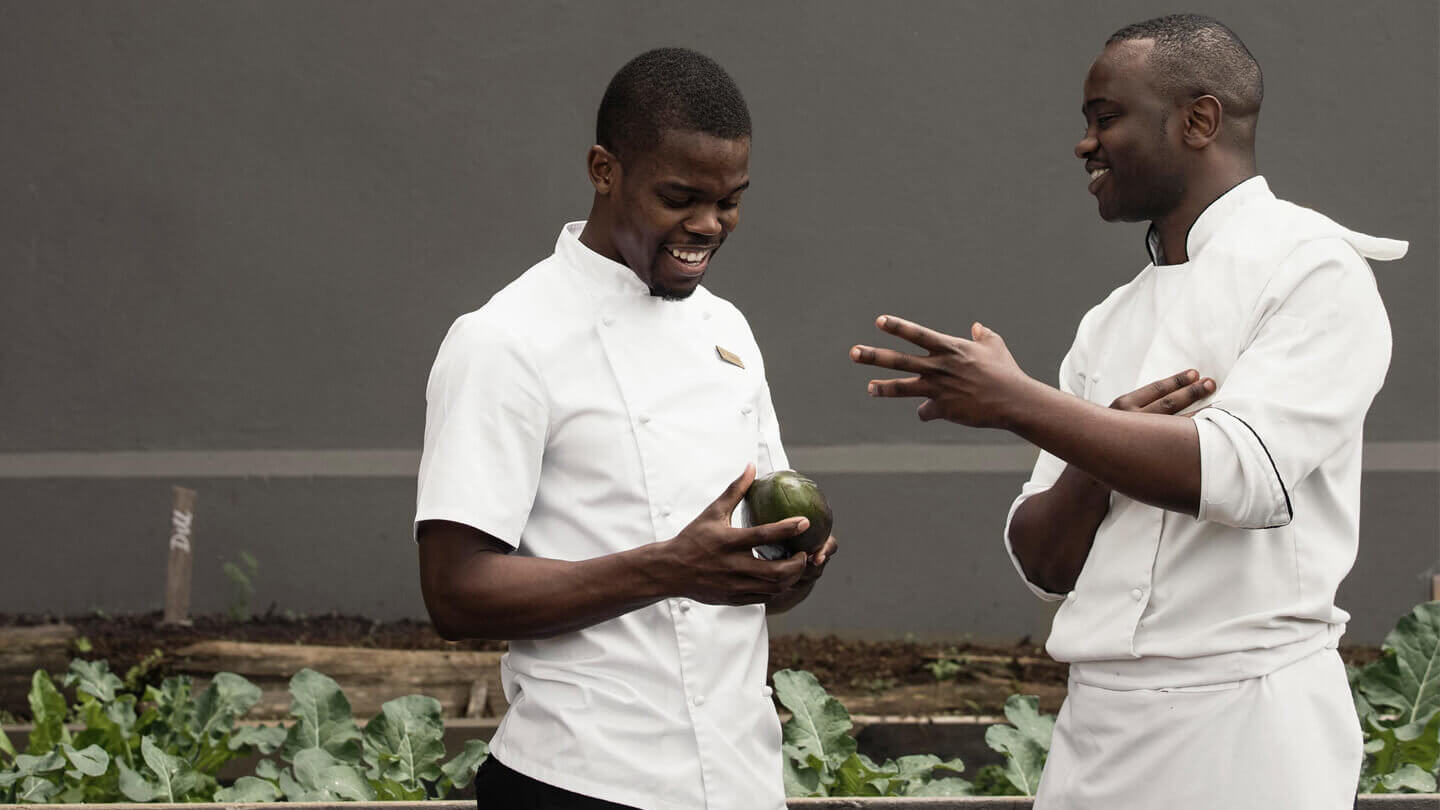 Rwanda
Welcome to Rwanda! This landlocked country in the center of Africa known as "the land of a thousand hills" offers plenty of diversity for Gray & Co.'s private active trips. Begin in Kigali — Rwanda's capital and biggest metropolis — whose green hillsides make it among the most attractive cities in Africa.
We love the Kigali Serena Hotel, located on one of Kigali's most charming boulevards. Our favorite dining spots include Fusion at the top-notch Retreat hotel. Take part in a private tasting at Question Coffee, a women-only company that roasts and brews the best beans in the country. Meet some of the "cuppers" (the tasters) and briefly learn about the complex processes and flavors involved. Head to the Nyamirambo Women's Center, a nonprofit that houses a vibrant sewing shop where local seamstresses transform colorful kitenge — the bright, batik-printed cotton fabrics ubiquitous across East Africa — into a large variety of women's accessories, children's clothing, and home decor products.
At once both somber and uplifting, the Kigali Genocide Memorial, which opened in 2004, is a must-visit. Gray & Co. local expert and guide Annie reveals it well — the museum traces the history of the country, the specific events of the Rwandan genocide and other mass atrocities and also serves as a burial ground for more than 250,000 victims of the ethnic cleansing that occurred here. Head out on a private curated tour of the compelling new Campaign Against Genocide Museum located in the Parliament Buildings. Stop at the Hotel des Milles Collines, a.k.a. Hotel Rwanda, which was a safe haven for more than a thousand people during the 1994 genocide.
After urban explorations, it's a 30-minute scenic private helicopter flight in a 6-seater Augusta 109 & 119 over an intensely cultivated valley — to Volcanoes National Park. Bordering the Democratic Republic of Congo and Uganda, the park is known for its rare mountain gorillas, which live in the jungle-covered slopes of the Virunga Mountains. Over the years, biologists have worked to habituate ten families of gorillas to humans. This allows park visitors to make the adventurous trek to get within 22 feet of groups that might include mature 400-to-500-pound male silverbacks, females and youngsters, too. Travelers enjoy a one-of-a-kind visit from Gorilla Doctors, a group of international veterinarians who work tirelessly to ensure the continued health of the mountain gorillas. Both the trek to reach them and the hour you spend with these incredible primates are awe-inspiring. The custom trip experts at Gray & Co. prepare you well for the journey, setting you up with gear porters and plenty of snacks.
The best place to stay in Volcanoes National Park is the luxurious Singita Kwitonda Lodge, notable for its unparalleled position putting life-changing gorilla-trekking experiences within easy reach. Further explorations in Rwanda include a visit to Nyungwe National Park, in the southwest, where you'd be based at the One & Only Nyungwe House to enjoy sightings of troops of chimpanzees, and to Akagera National Park, where tailor-made safari options up bring you to see plains game.
RELATED PRESS
What they say
"Gray & Co., a top-flight outfit whose custom itineraries combine the pleasures of food and drink with the rigors of daily biking and hiking treks."
Andrew Sessa
Private Clubs Magazine
July, 2018
Communiqué
SUBSCRIBE TO OUR NEWSLETTER

Start Planning your trip to Rwanda
All of our trips are custom and private. This means you choose where, when and how you want to travel. Tell us about your dream custom trip and our team will get in touch with you with more details.