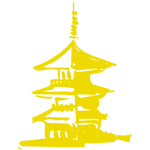 ASIA
Asia's vast expanse is home to countless cultures, each of them with their own iconic sites worthy of a deep dive — from China's Forbidden City and India's Taj Mahal to Vietnam's China Beach and Myanmar's Inle Lake. In Japan, bustling cities contrast sharply with tranquil countryside, and, in Cambodia, two-wheeled adventure is the best way to take in the sprawling temple complex of Angkor Wat.
Communiqué
SUBSCRIBE TO OUR NEWSLETTER
This website uses cookies to improve your experience. We'll assume you're ok with this, but you can opt-out if you wish. Cookie settingsACCEPT
Privacy Overview
This website uses cookies to improve your experience while you navigate through the website. Out of these cookies, the cookies that are categorized as necessary are stored on your browser as they are essential for the working of basic functionalities of the website. We also use third-party cookies that help us analyze and understand how you use this website. These cookies will be stored in your browser only with your consent. You also have the option to opt-out of these cookies. But opting out of some of these cookies may have an effect on your browsing experience.
Necessary cookies are absolutely essential for the website to function properly. This category only includes cookies that ensures basic functionalities and security features of the website. These cookies do not store any personal information. The Gray & Co. website collects default Wordpress site cookies to verify who the user is, i.e. if a user is logged-in (registered users only).
Gray & Co. collects non-necessary cookies (cookies that are not necessary for the website to function) via Google Analytics and forms in order to distinguish users, to understand how users are interacting with the website, and to create analytics reports on how the website is doing. The data collected by the cookies installed by Google Analytics include the number of visitors, the source where they have come from, and the pages visited. These cookies are used to calculate visitor, session, and campaign data. All Google Analytics cookies that are used on the Gray & Co. site store information anonymously and assign a randomly generated number to identify unique visitors.