Notes from the road
Interview with Omaanda Lodge
When Belgian-born couple Stephen (GM) and Annelie (chef) Jacobs moved to Windhoek, Namibia, to open the award-winning Zannier Hotel's Omaanda Lodge two years ago, it was impossible to imagine that after all the challenges that lay ahead, how well it would be received.
What do you love most about Namibia?
The landscapes are amazing. The vista from the lodge usually includes blue skies dotted with white clouds, bustling warthog families at the watering hole, giraffes. I don't love the baboons — they wreck havoc with our thatched roofs! But it's really the staff here at Omaanda that have stolen my heart. They have worked so hard to achieve this unique high-end Zannier experience in Africa. From Marcia in the restaurant to Gideon and his masterful massages in the spa, everyone is just wonderful. Some of my original team have spread out to open Sonop, our newest Zannier Lodge in the desert.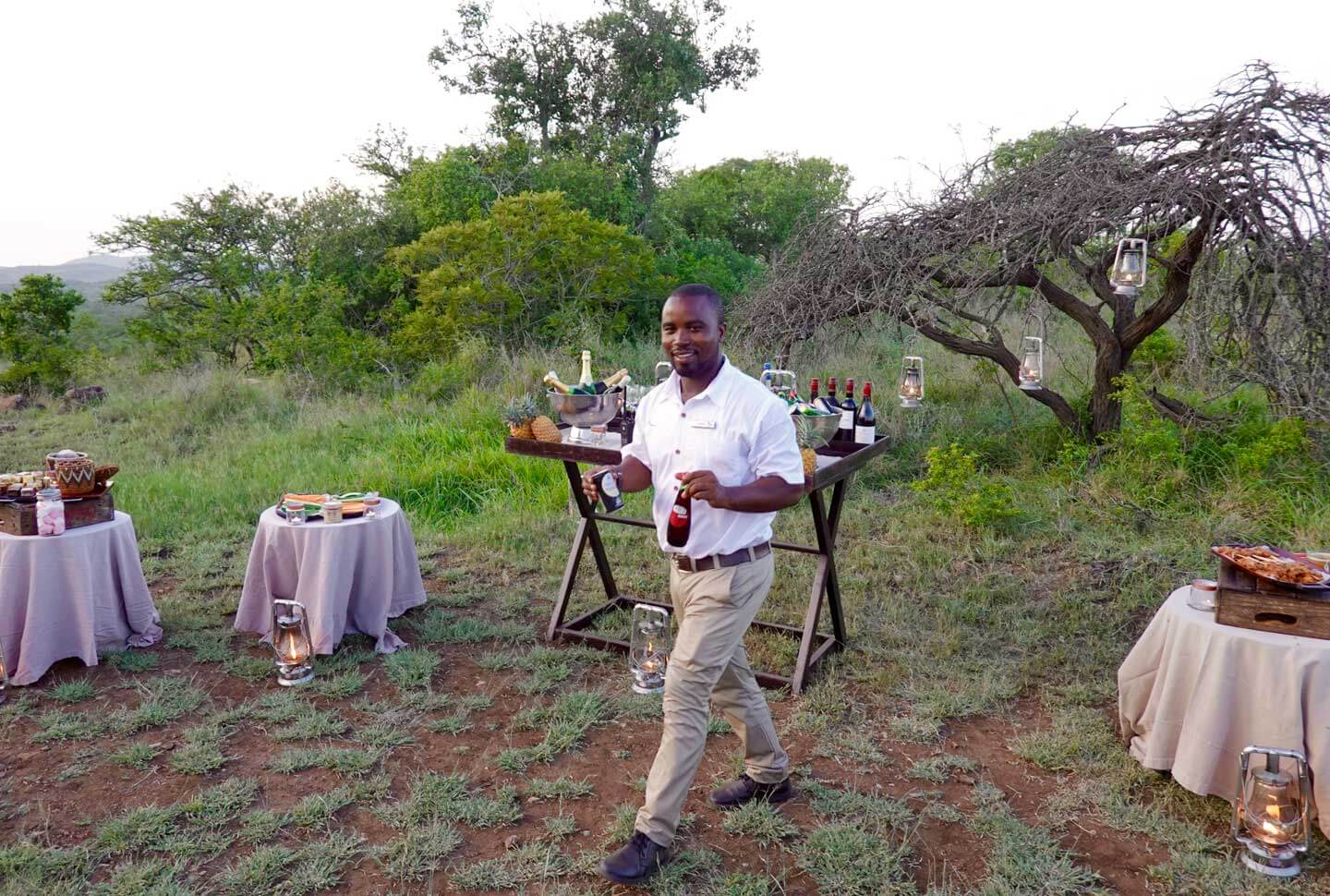 When did you stop your daily running regime on the property?
When the two lionesses and their almost fully-grown cubs were successfully rehabilitated at Naankuse and released onto the Omaanda reserve, I knew it was time to buy a treadmill!
How many languages does your three-year-old, Gustave, speak now?
Well, his best language is San, the local language of the Bushmen, which he picked up at the Clever Cubs school here on the property. He also speaks Flemish thankfully!
Your wife Chef Annelie is an amazing cook — we know from experience. What are among your favorite dishes?
I love what she does with the local kudu [a type of antelope] we get at the market. It's very tender, and she always adds just the right amount of seasoning to retain the meat's own flavor.