Notes from the road
Guide Spotlight
Introducing Gray &Co. guide Carolyn! Canadian-born Carolyn Werry's passion for travel was ignited by a gap year of globetrotting and international volunteer work in Southeast Asia and Africa.
After completing her master's in business and Italian at the University of Edinburgh, she worked in London for a software company before joining Gray & Co. in 2014 as a guide. Now based in Toronto, Carolyn enjoys spending time with her family (she has the cutest baby boy), as well as scuba diving, triathlon training, golfing, and hiking. As our Director of Travel, Carolyn has researched, planned and guided trips in nearly 20 countries, with Spain, Uruguay and South Africa being among her favorites. Her love for active travel with Gray & Co. was ignited on the bike.
So, what kind of bike do you have? 
I am fortunate to have three bikes, but my true love is my custom titanium Baum, which I am so grateful to have been gifted by one of our travelers. After one of our Gray & Co. trips in Australia, I stopped by the Baum factory just outside of Melbourne for a fitting in the workshop there. The hardest part was choosing the components and the color scheme. A few months later, the bike was shipped to me, and it was beyond perfect. It has now come with me around the world and is the greatest present I have ever received.
My commuter road bike, a Specialized Dolce, is perfect for getting to and from the office and running errands, and my Trek road bike is what I currently have sitting on my trainer for home workouts — a must during our long winters and the current quarantine. Next on my list would be a gravel bike…although my Baum seems to handle off-roading very well!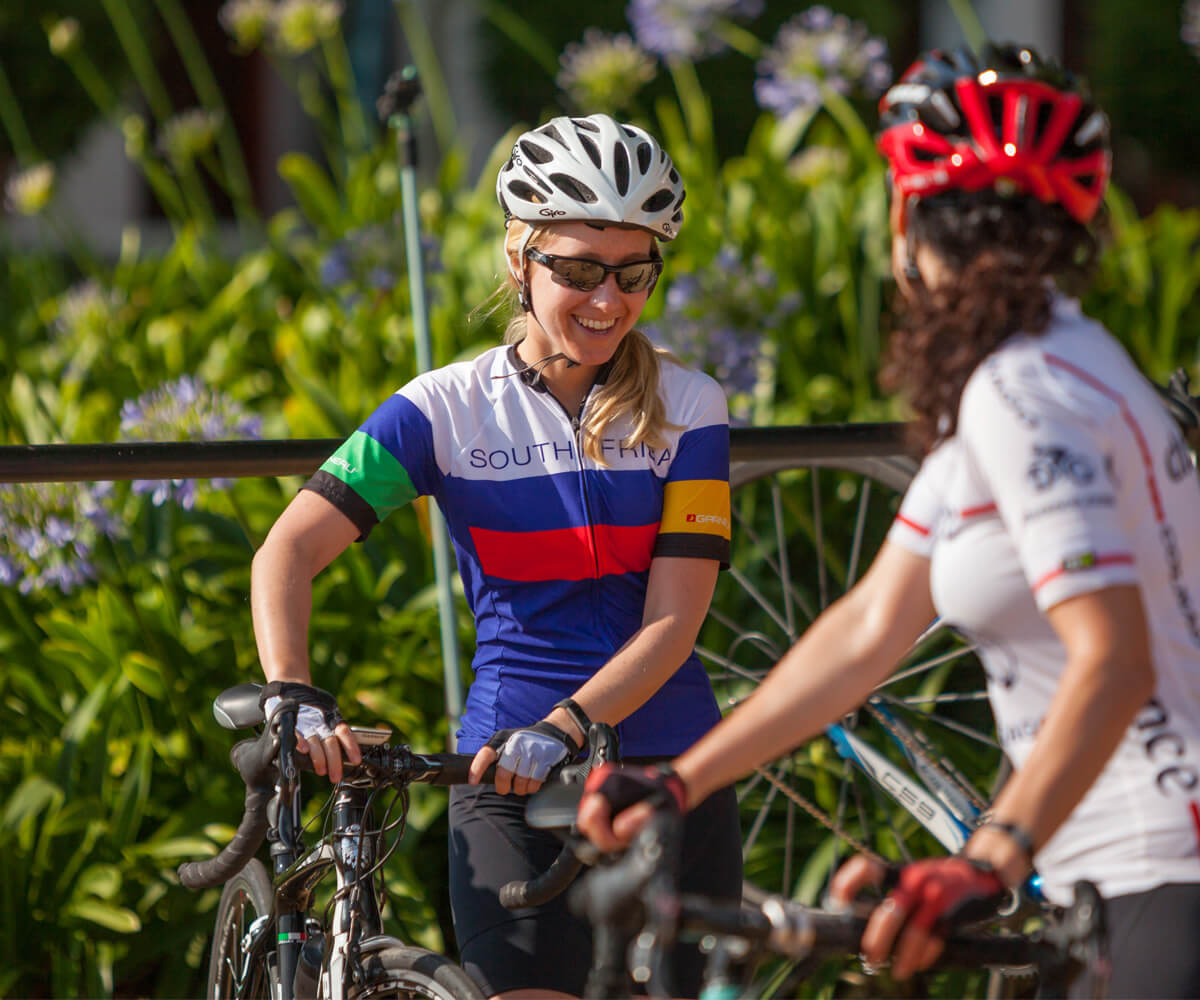 If you could cycle any road in the world tomorrow where would it be?
I get asked this question a lot, and I always fall back on the roads of Mallorca, where I used to live for a few months every year. They are all so scenic that it wouldn't even matter which one. But if I had to choose, I would say either the descent from the Puig Mayor into Fornalutx or the ride from Sóller to Deià.
What do you enjoy about producing trips for different sorts of travelers — multigenerational families, couples, groups of friends?
I love the complexity of planning trips and how taking care of all the moving pieces means our travelers get to just have fun and relax. For multigenerational families, I enjoy the creativity involved in crafting the ultimate day: Sometimes, it might involve one epic experience that they all do together but in a way that each individual gets something different yet equally meaningful from it. Other days, we might have four separate itineraries on the go, then all come back together for a beautiful meal or a swim in the pool. For groups of friends or couples, it is all about finding the right balance, with plenty of options so that everyone can do what they want, when they want and at their own pace. This could mean offering a bike ride with multiple distance options or even dividing a city tour based on such interests as food, art or history.
What are some of your most memorable guiding experiences with Gray & Co.?
Wow, where to begin? My "interview" with Gray & Co. was a research trip in Myanmar back in 2012. We hiked through remote villages, biked through the temples of Bagan and boated on Inle Lake. The beauty of the country and its people absolutely blew me away, and I knew that I had hit the jackpot! I feel so lucky to have found a company like Gray & Co. to work for.
Two South American highlights I'd also have to mention would be biking along the Quebrada de las Conchas between Salta and Cafayate, in Northern Argentina, and finishing a ride in San Pedro de Atacama, Chile
And then there was the unforgettable weeklong tour of Australia, during which we saw the best of the country, including close encounters with native wildlife, putting on waders and shucking oysters and jet boating in Sydney Harbor
How are you spending your newfound time at home, and what is keeping you sane?
I have a seven-month-old baby who keeps me very busy! Otherwise, lots of long walks, time on my indoor bike trainer, FaceTime or Zoom calls and planning for future Gray & Co. travelers.
Where are you craving to travel most once travel restrictions start to loosen?
Once domestic travel opens up, I would like to visit some of the Gulf Islands off the coast of British Columbia to kayak, hike and bike. There are some charming places to stay, such as Hastings House and the Galiano Inn. Internationally, I am pretty intrigued by Madagascar!
Thank you Carolyn!