Notes from the road
Making a Difference: Give Back
We're living in a time where giving is front and center. At Gray & Co., private travel offers a myriad of opportunities to learn, share and make a difference to our global community. On each trip, we craft exclusive opportunities to get in deep and support local causes. On a recent trip to the North Island of New Zealand, travelers got to meet Manukura up close—the only white kiwi in captivity. Keep reading for more encounters that have made a difference (elephant GPS anyone?) on Gray & Co. trips.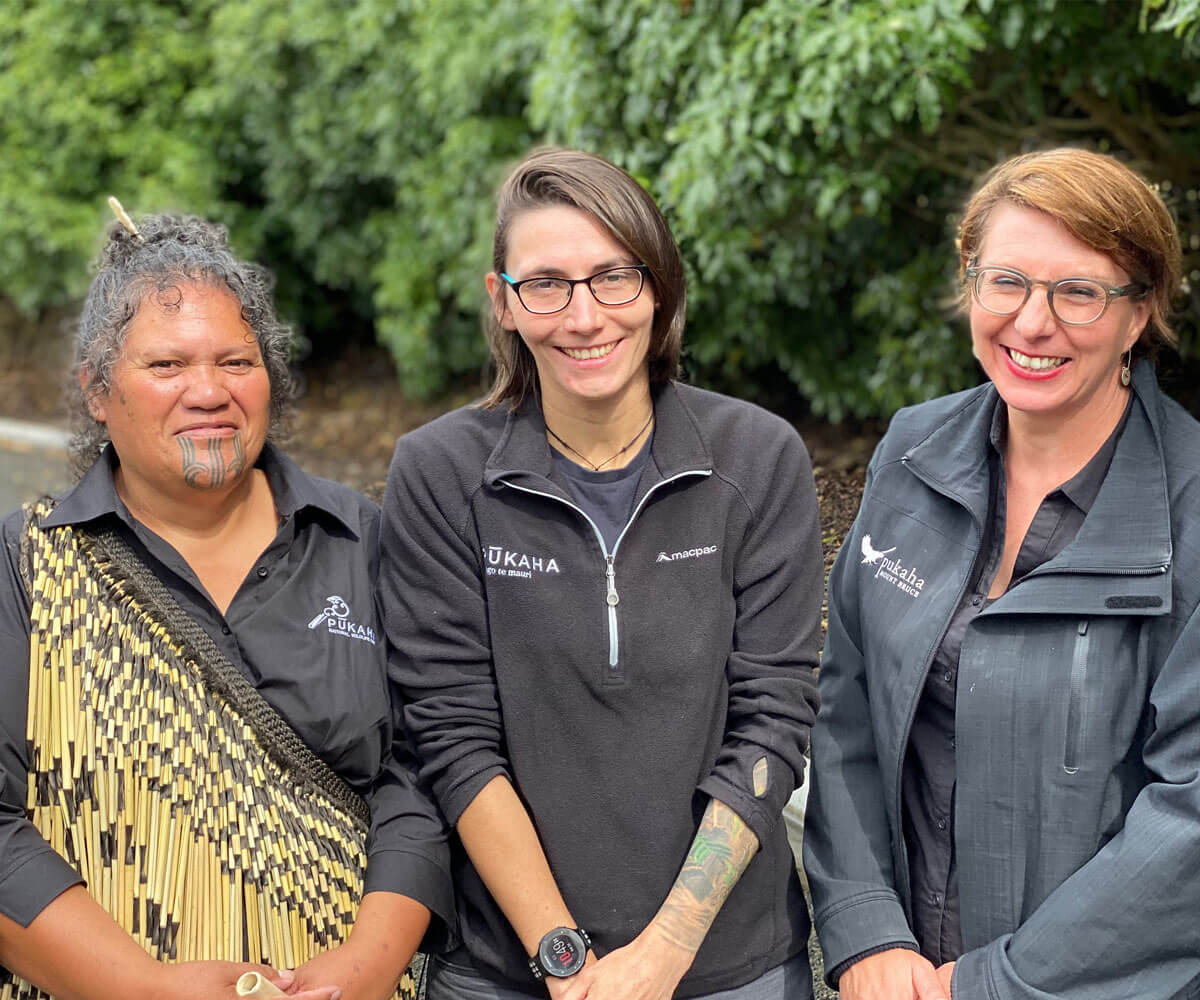 Pūkaha National Wildlife Centre, New Zealand
On the North Island of NZ, Pūkaha National Wildlife Centre is an unfenced sanctuary for native wildlife. Their 942-hectare forest is home to wild kōkako (the only North Island kokako in captivity in the world) and kākā, while inside their aviaries endangered birds are bred for release across Aotearoa, New Zealand. Pūkaha has been breeding wildlife since the early 1960s and is a partnership between Rangitāne o Wairarapa and the Department of Conservation. They are a non-profit and all proceeds go back into their conservation projects. So rongo te mauri – feel life's essence!
During an exclusive visit, travelers (who arrived by chopper from Wharekauhau Lodge) got to meet Manukura up close – the only white kiwi in captivity. Together with expert rangers, they also met week-old kiwi chicks, fed freshwater eels and held a tuatara reptile (closest relative to a dinosaur) with rangers. SO cool!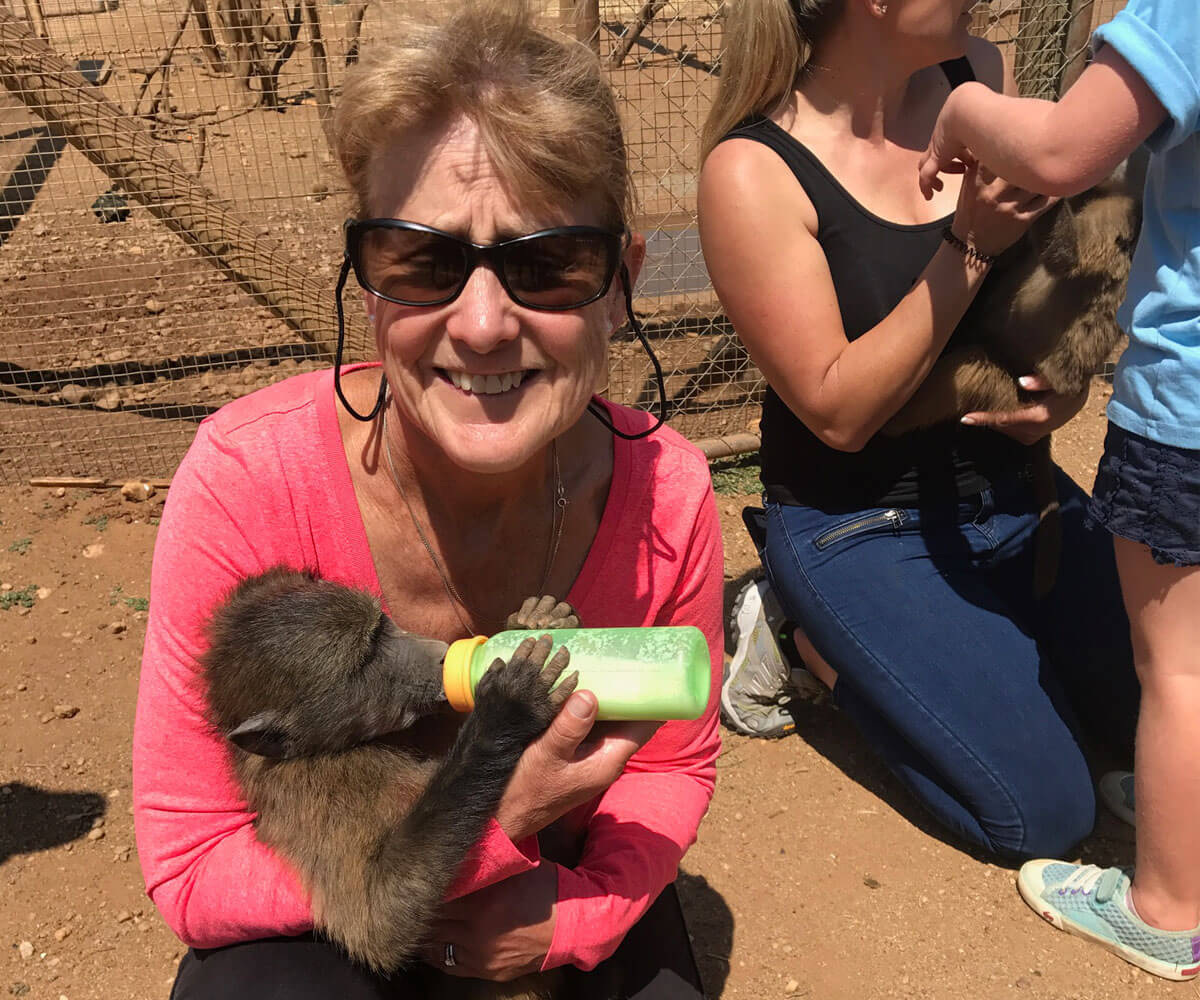 Omaanda Lodge & N/a'an ku sê Wildlife Sanctuary, Namibia
Hotelier Arnaud Zannier met Angelina Jolie at his hotel in Siem Reap, Cambodia and, at her suggestion, decided to open a lodge in Namibia. He then teamed up with the N/a'an ku sê Foundation, a Namibian conservation nonprofit founded by Dr. Rudie van Vuuren and his dynamic wife, Marlice, to create Omaanda, which blends into the landscape of the 22,000-acre Zannier private wildlife reserve, conveniently close to the Windhoek airport. The sole purpose of the reserve is to serve as a natural habitat in which to release animals rehabilitated at the nearby N/a'an ku sê Wildlife Sanctuary.
On a recent multigenerational family trip to Omaanda, Gray & Co. arranged a very exclusive event. The reserve had rescued two male elephants, but they hadn't been seen for many months (only their dung had been spotted). Biologists were keen to affix GPS collars to elephants to assess their spatial ecology; if the elephants were using the reserve property well, perhaps the reserve could rescue more elephants. Vets in a helicopter darted the animals to put them to sleep. Then everyone caught up via Land Rover to participate in the healthy check-up and collaring. Gotta keep those ears cool, people—and trunk open!
Other exclusive activities on the reserve included taking Misty the caracal cat and  "ambassador" cheetahs for a walk. These cats are unable to be released back into the wild — perhaps because they were rescued from life as pets, were injured, or were otherwise no longer able to hunt by themselves. Fun fact: Namibia is home to 25% of all wild cheetahs.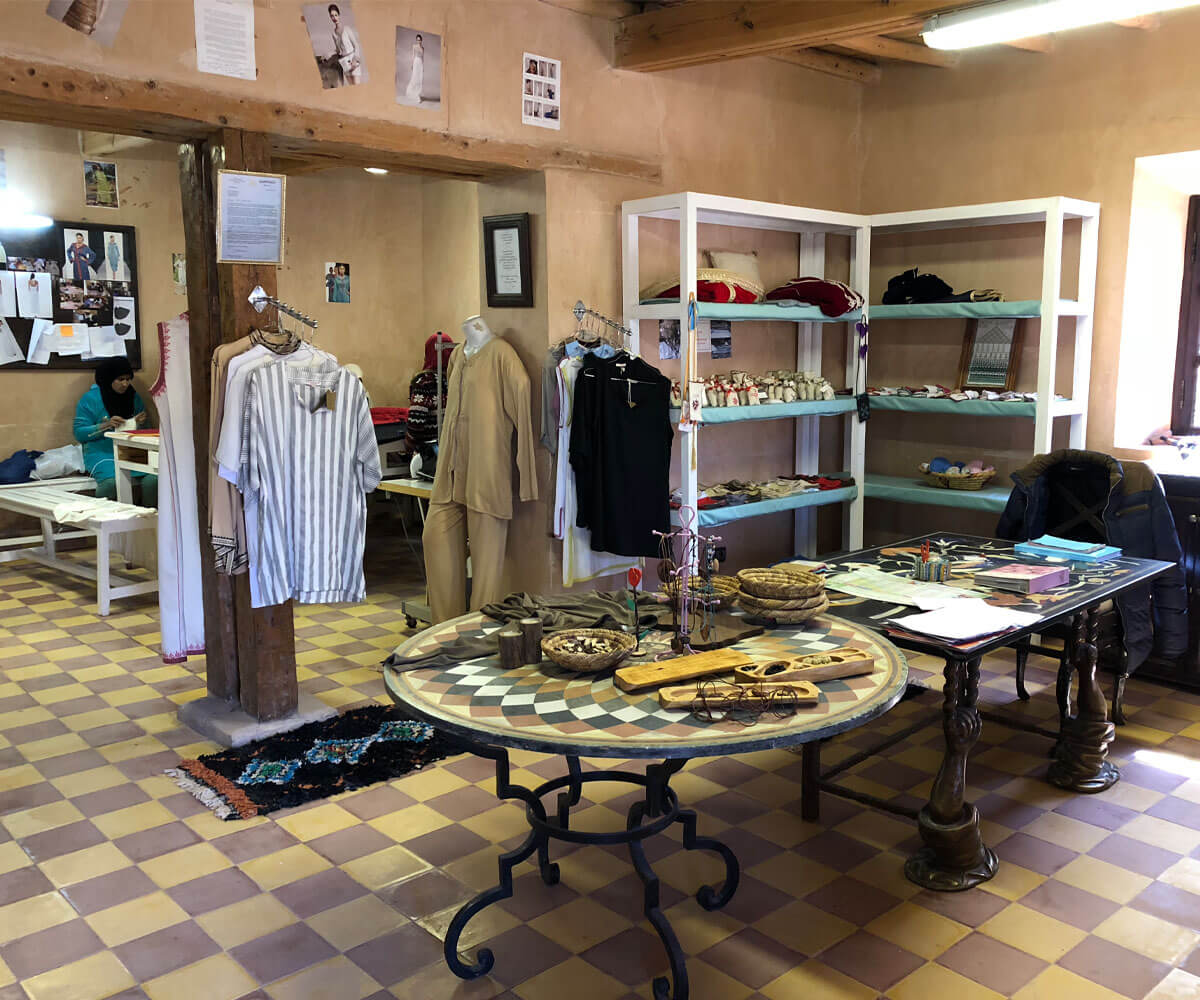 Kasbah Tamadot & Eve Branson Foundation, Morocco
The Eve Branson Foundation, a nonprofit started by Sir Richard Branson's mother, Eve, has a mission to enrich the lives of people in the Atlas Mountains. During a takeover of Kasbah Tamadot for a 40th birthday, Gray & Co. travellers toured the foundation's projects: the Woodwork Centre, the Tansghart Craft Centre and the Weaving Centre. At each location, they bought gorgeous handicrafts while meeting people from the Asni Berber community. Monies went to schooling for girls, and other local improvement projects.